SVS subwoofers and Speakers now available at Stereoland
SVS subwoofers stand alone as the reference standard for bass. All SVS subwoofers effortlessly produce the lowest frequencies at the highest output levels while maintaining pinpoint accuracy and speed in transients, and blending seamlessly with all speakers. Music, movies and TV shows become more convincing and every audio experience takes on an added energy and feeling with an SVS subwoofer anchoring the low end.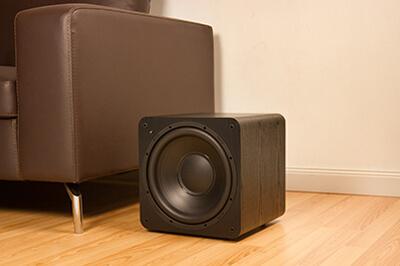 Extreme depth, power and intensity of a world-class subwoofer, from a super compact 13-inch cabinet. The SVS SB-1000 subwoofer is small enough to conceal in any room, and with its 12-inch front-firing driver and 300 watts RMS, 700+ watts peak power amplifier, energizes a room with deep, effortless and articulate bass.
Small subwoofer cabinets are not conducive to big bass, which presented a challenge for SVS engineers when designing the SB-1000 and its compact 13x13x13-inch enclosure. Refusing to sacrifice performance at the expense of décor-friendliness, SVS engineers threw out preconceived notions to design a subwoofer with massive output and low frequency extension, especially relative to its size and price. All without sacrificing accuracy, detail, and musicality.
Ported box home theater subwoofer with 10-inch high output driver and 300 watts RMS, 700+ watts peak power amplifier, the PB-1000 delivers ground-shaking SPL output and subterranean low frequency extension without sacrificing detail and accuracy.
The PB-1000 is an anomaly in the world of subwoofers. It plays below the levels of human hearing, down to 19Hz and lower, yet costs a fraction of what subwoofers with similar low frequency extension and output go for. Simply put, it's the deepest, most effortless and authoritative bass you'll find for under $500. No subwoofer comes close to offering this level of low frequency performance value.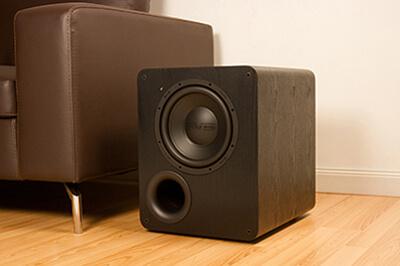 Come in Today for Our Full Lineup!