What are we listening to this week at Stereoland?
The brand new PrimaLuna EVO 300 Hybrid Integrated!
There's a reason why PrimaLuna is our #1 recommended tube amp. Their amps are renowned for their warm, rich sound, build quality, and reliability. For the first time, you can have that same level of quality in a hybrid amp. If you want the smooth, sweet sound of a tube AND the tightness and detail of a solid state, it has to be hybrid! We have never heard anybody do it better all in one package.
The EVO 300 Hybrid features 12AU7 tubes in the preamp section that provide the rich sound you remember from their full tube amps. On the power section, 100W/channel MOSFETs give you a powerful, tight bass response and a clean top end.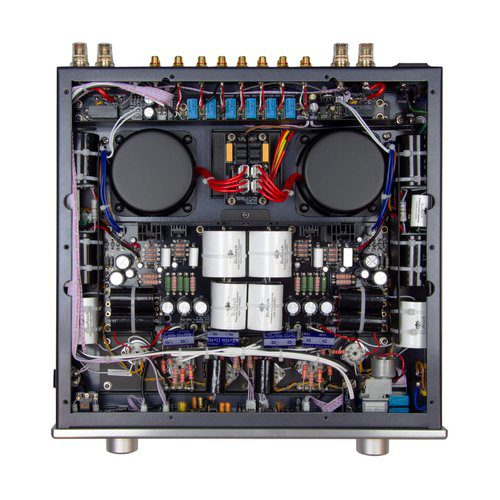 The EVO 300 Hybrid has one of the best headphone amplifiers in the world. Most amps use low power op-amp chips for their headphone out, while PrimaLuna uses a high output transformer-coupled headphone amp that can power even planar headphones. Audeze, Focal, or Grado all sound great on the EVO 300 Hybrid.
100 Watts X 2, 5 Analog RCA Inputs, Stereo Sub Out, High End Headphone Amp